Second factor authentication(2FA) provides an additional layer of security to prevent unauthorized access. The two factors are something you know, your password, and something you have, your phone.
Duo is a popular 2FA solution used in private industry and higher education. It integrates with with many platforms and it is easy to use.
To sign up for Duo, visit the Duo Device Manager page https://ddm.tcnj.edu. It is highly suggested that you enroll multiple devices, so if your phone is lost you can still use duo on your backup device, such as an iPad. You can also contact the helpdesk to receive bypass codes for your Duo account.
Many services guide you through the setup process when you use the 2FA protected service for the first time. Our new vpn portal https://vpn.tcnj.edu is one example.
Starting in September all VPN users will be required to use Duo when connecting to our VPN service. Other services will start adopting Duo as well. If you use or administer a service that you think should be protected by Duo please reach out to itsecurity@tcnj.edu.
The setup is pretty easy and there are some instructions posted below to help you on your way.
---
Sign in to https://ddm.tcnj.edu with your TCNJ credentials and follow the prompts.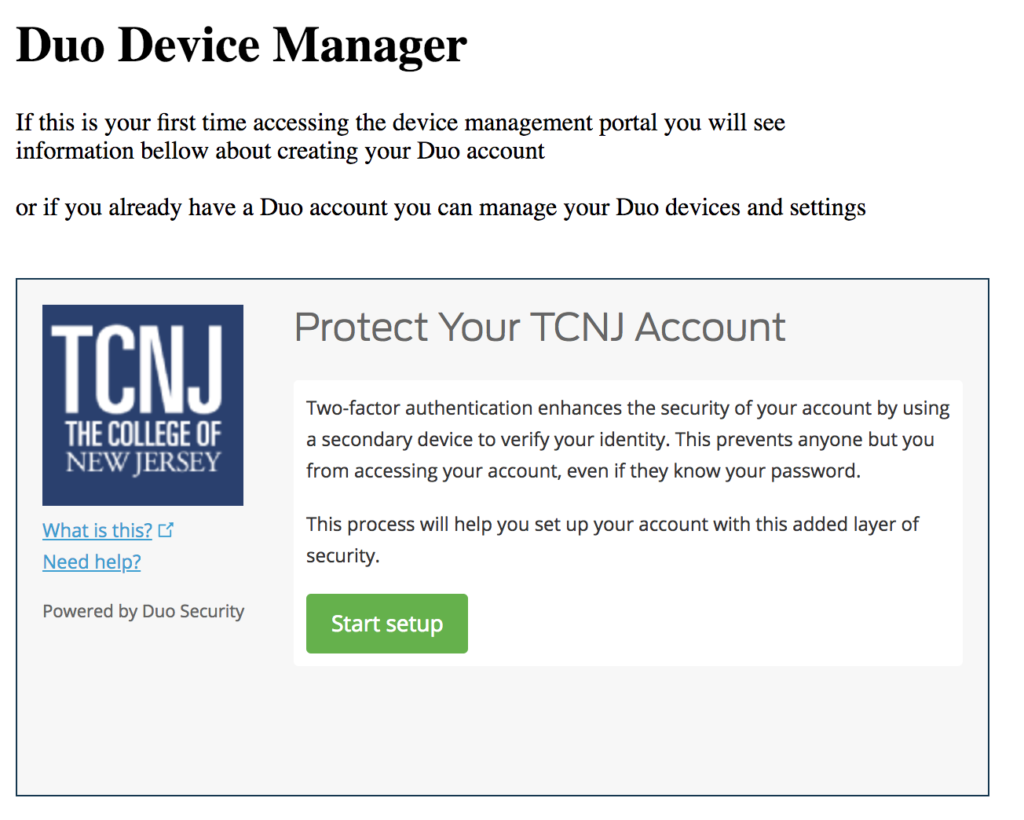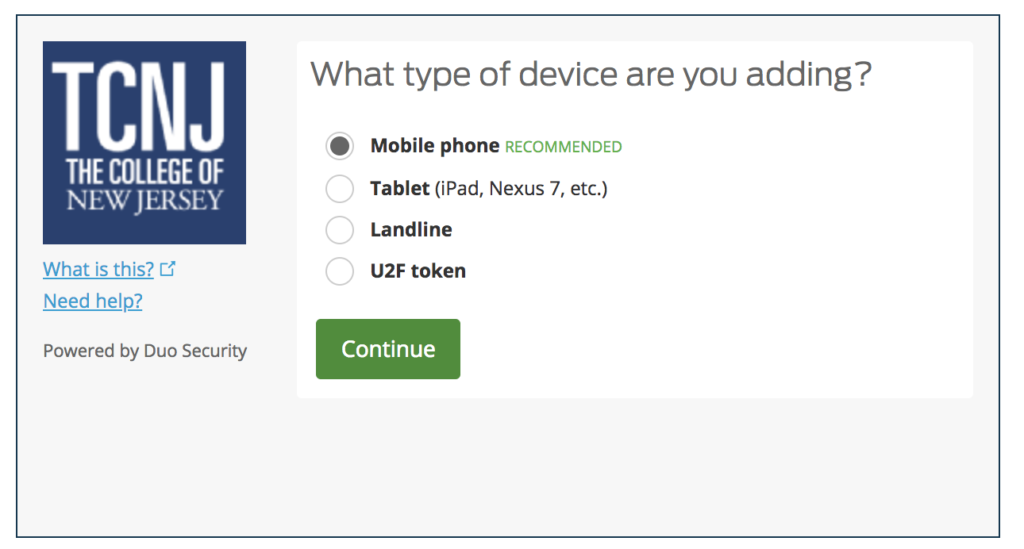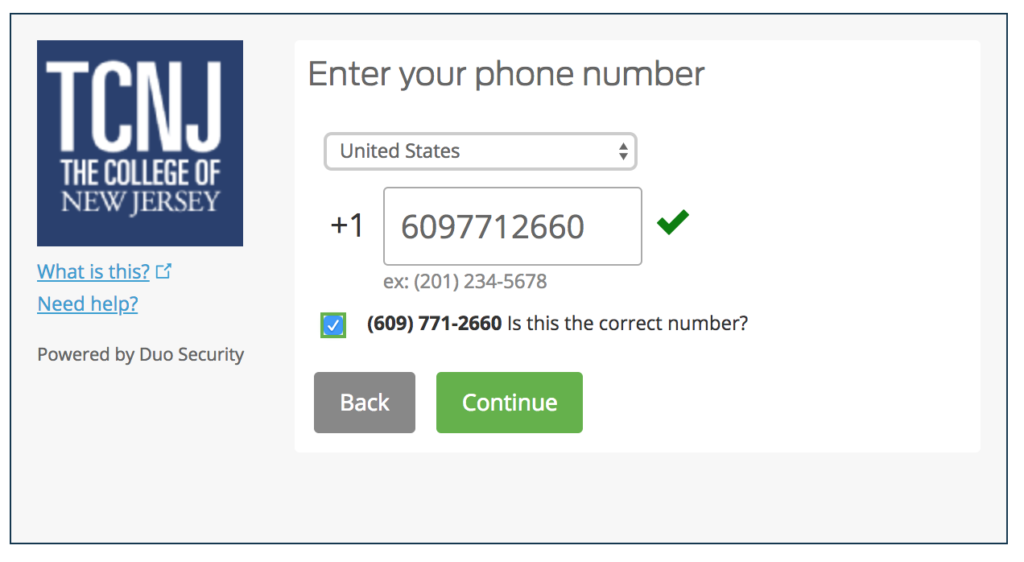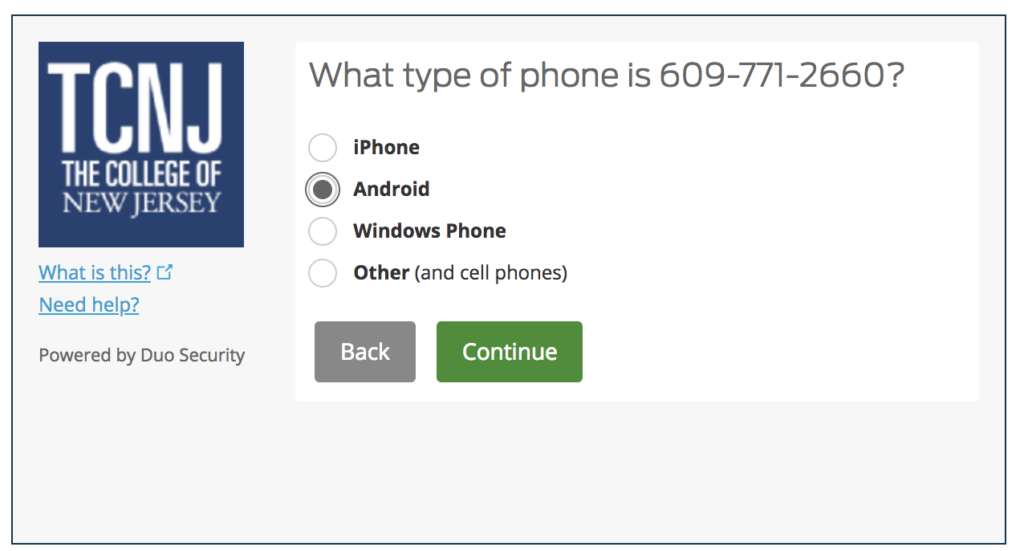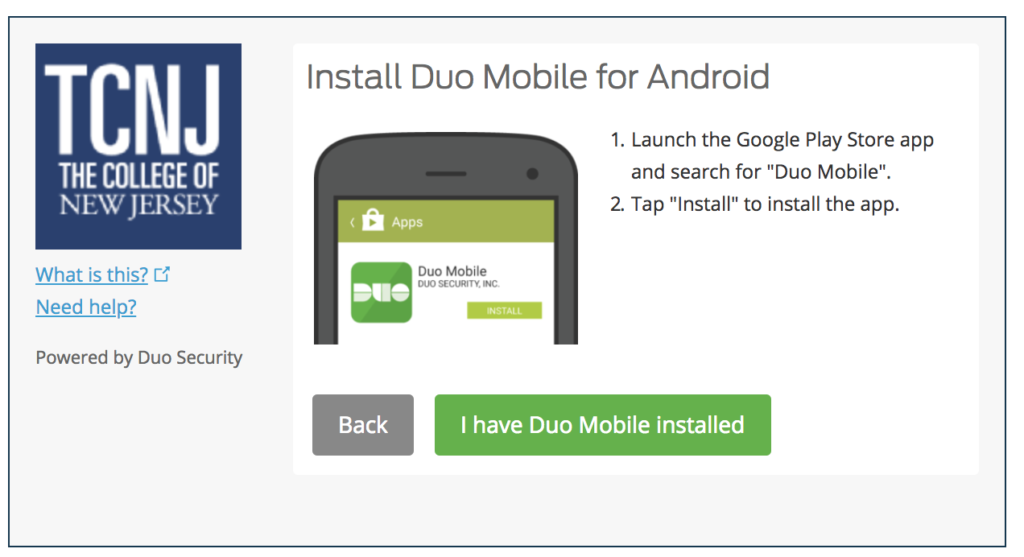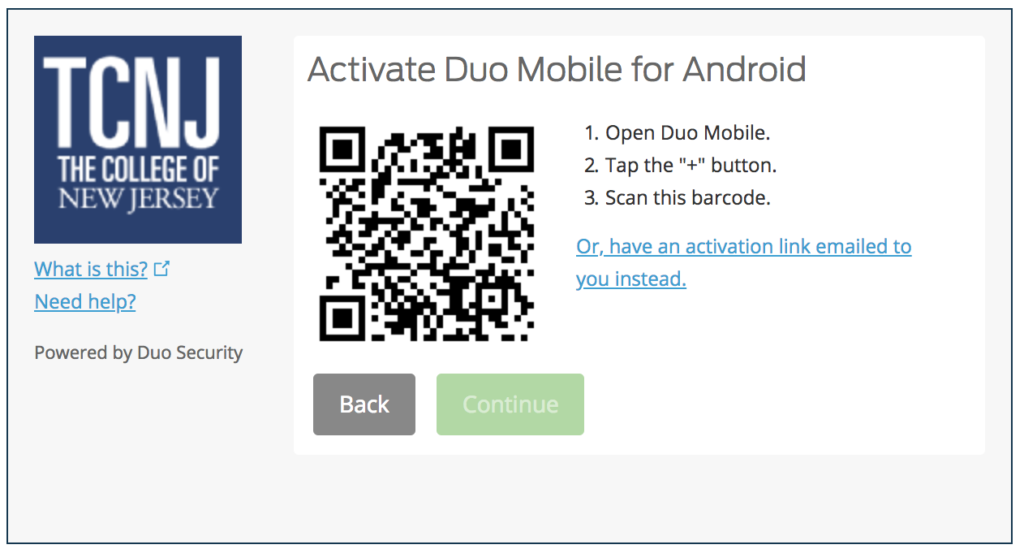 Now your device is enrolled in Duo. Whenever you login to a Duo protected service you will be prompt by Duo to accept or reject the authentication attempt. If you do receive Duo notifications for authentication attempts that you did not initialize you should contact the IT Help Desk helpdesk@tcnj.edu or abuse@tcnj.edu immediately.
To add additional devices to your Duo account login to the Duo Device Manager page again and click the Add another device link.
Duo has great documenationa and walkthrough videos on their site https://guide.duo.com/enrollment
Contact the IT Help Desk or Support Specialist if you need assistance with Duo or would like to request a hardware token to be used as a second factor.